Is Message Money Machine a scam? My SHOCKING DISCOVERY revealed!
Welcome to my Message Money Machine review!
You have been sent to the Message Money Machine (they are also calling it Money Message Machine) sales page and are wondering if this system is going to help you become financially free?
Or perhaps you are skeptical and have questions like "Is Message Money Machine a scam?", am I right?
Well, firstly I need to congratulate you for taking the time to do your own research before getting involved in another money-making opportunity.
There are many scams out there as you may already know, so doing your research is the way to avoid scams and find the real way to earn money online!
Let me be straightforward with you, I'm not affiliated with this Message Money Machine so you will not see any affiliate link in my review.
I will be going over why this system doesn't work like they have told you, the scam signs I have found, what other people are hiding from you and more.
Message Money Machine review
---
Name: Message Money Machine
Owner: "Len Case"
Launched in: July 2018
Price: $37 + upsells
Overall Ranking: 15/100
---
If you're sick of scams, check out my 1st resource to make money online here!
---
What is Message Money Machine said to be?
---
Many "make money online" ClickBank products have come out lately, and it turns out that most of them (not to say all) are very poor quality.
That's why, the moment I landed on the Message Money Machine sales page, I thought this product was no better than the other ones I have reviewed.
According to the information on their sales page, you can earn $1,000 a day on autopilot just sending random messages, which is something that sounds very attractive because we all know how to send messages, right?
The creator of this system, "Len Case", really knows what to say to get you excited about this system. He claims you don't need to know anything technical or have any previous experience.
In fact, you don't need to know anything because his system makes it very easy for you to start earning money.
This is said to be the perfect system for people who are looking for a way to make money easily and quickly, since it works so well that you can start making money the same day you get started.
These amazing "message money" links pay him thousands of dollars every single day so he's so generous that he has created a software that will enable you to make a killing online with only 5 minutes of daily work.
Also, why does he make it so easy for you to qualify? Most people can do what he claims: only use this revolutionary app to send messages of ethical content and keep the software only for your own personal use.
What takes an expert marketer days to create, this software does it in 4 minutes! Just one message to the right place at the right time will get you paid immediately. Sounds amazing, doesn't it?
Well, if you believe what he tells you I'm sorry but you are going to get disappointed.
Seriously, he basically tells you everything you want to hear to sell you this Message Money Machine system.
As I said, Message Money Machine is no different than these other low-quality/scam ClickBank products I have reviewed:
The AZ Code

Five Minute Profit Sites

Fast Earners Club

30 Day Success Club

30 Minute Money Methods

Viral Cash App
Does Message Money Machine work?
---
The truth is that Message Money Machine doesn't work like the spokesman claims.
According to him, you only need to login, choose a topic, add your payment links, click "start messaging" and boom! 
The sales video is very misleading and doesn't explain everything that you need to know to make an informed decision, so let me explain how this really works.
How Message Money Machines allegedly works
---
This app/software is supposed to work in these steps:
Choose a topic, a domain name and a name for the website.

Add your affiliate links to the website (you will first need to join affiliate networks like Amazon Associates or ClickBank in order to get your affiliate links).

Share hilarious YouTube videos that have millions of views on social networks like Facebook and Instagram, and add your website link to those videos.
People will share the videos lots of times along with your website link.

People will visit your website and purchase products/services through your affiliate links.

You will earn commissions!
The process seems simple but it will not work for several reasons that I'm going to explain in detail.
How Message Money Machines really works
---
Message Money Machines might not make you any money because there are many problems with this method.
The traffic is not self-generating for your website
The traffic is only self-generating for videos that have gone viral, not for your website. If you share your website link along with the YouTube videos, people will go watch the videos instead of your website because people are just interested in watching the videos.
That's why you cannot expect much traffic to your website. Even if you get a few clicks, you will have to constantly share the link in order to keep getting traffic, which can be considered spam and can get you banned from sharing on social networks like Facebook and Instagram.
The conversion rate will be low
Even if people visit your website, you cannot expect to make sales because the traffic is not targeted. If people go to your website and do not find what they are looking for, you can expect them to leave. 
If you have YouTube videos on your website, you can expect people to only watch the videos without purchasing anything because their goal is to have fun while watching the videos instead of buying something that they don't need. 
For example, if a video is about a tree falling on a house and you offer someone to buy a book, that person may not click on your link to purchase the book.
Your website cannot get free organic traffic
The fact that the software uses other people's content like articles and videos for your website is a red flag becuase this kind of content is not what search engines like Google and Yahoo like, so they will not index your website which means that it will not get organic traffic (the best kind of traffic).
Original and unique content is the kind of content that gets good rankings and free organic traffic from search engines.
You do not get paid when other people watch the videos
The videos are not something created by you, so you will not get paid when people watch them. The creators of the videos are the ones who will make money when people watch their videos and the ads.
It would make no sense that they paid you when people who have created those videos are the ones who have had to work months and years to achieve this kind of success.
The only way you get paid is when people go to your website created by the Message Money Machine software and purchase something through your affiliate link, but the way they are teaching you to do this is not a good way because of what I have mentioned.
You do not own your website
Last but not least, your website is not owned by you, it's owned by Message Money Machine instead. This is a red flag because it means that you depend on the Message Money Machine software to make money. 
I mean, you are not the one who can make changes on the website and you will be left with nothing if Message Money Machine shuts down.
That's why relying on this software is not a good idea if you are looking to make money online for the long-term. 
Click here to check out my FREE affiliate marketing guide!
Is Message Money Machine a scam?
---
Is Message Money Machine a scam when they give you something for your money? I guess not.
Is Message Money Machine a scam when they claim you can earn $1,000 a day with minimal effort? I know many people would call this a scam.
The sales page is full of fake claims and lies that make it sound very easy to earn money through affiliate marketing, but it just doesn't work that way.
In my opinion, Message Money Machine is a low-quality ClickBank product like many others that I have reviewed. The only good thing I see about it is the fact that you can get a refund.
I'm going to point out some of the red flags that I have found so that you are aware of the lies they tell you.
The testimonies are fake
---
Remember the people who claim to have made money thanks to an app? Well, I noticed that they don't even mention Message Money Machine!
My shocking discovery: these testimonials are the same testimonials that appear in the Easy Insta Profits sales video! 
They are Fiverr actors that have got paid by the con artists just to recite the scripts given to them.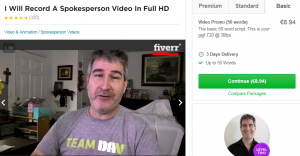 If Message Money Machine really worked, don't you think they wouldn't have had paid these Fiverr actors to get positive reviews?
Oh, another thing, Len Case is not even the real owner. He's a fictitious character used to hide the identity of the con artist behind Message Money Machine.
So how can we trust a program whose real owner doesn't show up? I guess he's hiding to avoid harming his reputation.
Lack of legal information
---
Another thing I noticed is the fact that they do not provide any legal information.
Yes, there's a menu at the bottom of the page but if you click on "privacy" or "terms", it leads you to the same sales page which means that there's no way to know the information from those pages.
The fact that they do not mention anything about the way they are going to use your personal details, or whether or not they are going to share them with third parties is enough for me not to trust Message Money Machine.
Fake news report
---
Remember the news report from the beginning of the Message Money Machine sales video?
Well, these news report have nothing to do with this program. The reason why they are showing it is to gain credibility so that you believe that Message Money Machine is legitimate.
These news reports have appeared in many other scam videos so I was not surprised when I saw them.

---
After everything that I have seen and explained about this product, I conclude that I don't recommend Message Money Machine.
I'm tired of these products that give affiliate marketing a bad name because it gives newcomers false expectations, which may lead them to believe that it's not possible to make the kind of money these scammers talk about.
Well, I personally use affiliate marketing for my online business so I know how it works and the income potential.
In fact, there are many people who are making a living online with this business model so this is an indication that it works and that you can make it work for you too!
The truth is that it doesn't work like scam artists want you to believe. No matter the business model you use, it takes work and time to make a substantial income online.
The way I use affiliate marketing doesn't require me to spam on social media or do any paid advertising because I know how to get free organic traffic, the best kind of traffic out there.
I love many things about affiliate marketing so this post would be too long if I explained it all here lol. That's why I created a FREE step-by-step affiliate marketing guide that you can read to learn how it all works:

In my guide, you will learn how I earn a consistent monthly income with affiliate marketing, how to get started, the training and tools I used to make money, proof that it works…
And I also show you where to get started for free! Yes, not kidding, you will not have to spend a dime to decide if this business is right for you.
On top of that, you will also receive free help and support from me and other affiliate marketers who want to see you succeed!
Are you ready to leave the scams behind and start building your affiliate marketing business today?
CHECK OUT MY FREE AFFILIATE MARKETING GUIDE HERE!
I hope this Message Money Machine review has been helpful to you and you will make the best possible decision. Don't hesitate to share it with whoever you believe that will benefit from it!
If there's something else you want to know or you have any questions regarding Message Money Machine, don't hesitate to leave a comment below and I'll get back to you ASAP! 

Best wishes =)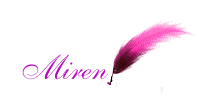 Original source: https://himoneybyescams.com/is-message-money-machine-a-scam-my-shocking-discovery-revealed