Is Viral Traffic Machine by Billy Darr a scam? Very OVERHYPED!
Welcome to my Viral Traffic Machine review!
You have come across the Viral Traffic Machine sales page and wondering if you can generate huge profits with viral free traffic? 
The fact that you have landed on this post tells me that you may be skeptical and have some questions like "is Viral Traffic Machine a scam that will not work?", am I right?
First of all, I need to congratulate you for taking the time to do your own research before getting involved in another money-making opportunity. This is the way to avoid scams and discover the real way to earn money online!
I want to be 100% honest with you, I'm not affiliated with this product so you will not see me promoting it to you like other marketers are doing.
In this Viral Traffic Machine review, I will show you what this is about, how it really works, what they don't tell you in the sales page and more.
Viral Traffic Machine review
---
Name: Viral Traffic Machine
Owner: Billy Darr, David Kirby, Yogesh Agarwal and Vick Carty
Launched in: June 2018
Price: $17 + upsells
Overall Ranking: 2/5
---
If you're sick of scams, check out my 1st resource to make money online here!
---
What is Viral Traffic Machine about?
---
The second I came across the Viral Traffic Machine sales page, I thought I was in front of a "too good to be true" type of product because of the overhyped claims.
But I didn't want to think it was like the other low-quality products that I have reviewed, so I started watching the sales video and also did some research.
Viral Traffic Machine is said to be an amazing software that can get you free viral traffic and sales in as little as 30 seconds.
It's supposed to work for complete newbies because it's like a done-for-you software that only takes a few clicks to make it work.
You just have to activate it with a click of a mouse, sit back and relax while you enjoy all the viral traffic and profits you make on autopilot. Doesn't it sound amazing? They even claim you can easily earn $125 a day thanks to this software.
So is Viral Traffic Machine the ultimate tool you need to make money online easily and fast? Is it going to enable everyone to finally earn a living online? It would be like a dream come true, right?
Well, the truth is that it's not as awesome as they tell you in the sales page. It's similar to other overhyped products that I have reviewed in the past.
There are important things that they don't mention so I'm going to explain how this software really works so that you have a better idea of how Viral Traffic Machine can help you.
How does Viral Traffic Machine work?
---
Viral Traffic Machine works, but it's definitely not a solution to make money immediately.
This software basically enables you to publish posts to all your social network accounts. With just one click, your post will be published on Facebook, Twitter, LinkedIn, Tumblr, Pinterest, Medium…
It sounds like a great idea because it can save you a lot of time when it comes to posting on social networks. You will not have to go from one social network to another just to post the same thing.
When it comes to viral free traffic, it's an amazing kind of traffic because it doesn't require you to work for it because it represents that when a post goes viral, there are many people sharing it so looots of people end up viewing your post. But the truth is that there's no guarantee your posts will go viral, which I'm going to explain in a bit.
This software is supposed to work in 3 simple steps:
Step 1 – Login to the software
Step 2 – Include an image and an affiliate link to the post
Step 3 – Sit back and enjoy making hundreds of dollars
Well, these three steps do not mention everything. There are way more steps than just 3.
For example, after logging into the software, you will have to import your social network accounts and connect them to the software.
And not only that, it's not necessary that you add your affiliate link to the post. You can also add a sales page or your website.
But what if you don't have any of that? If you are a complete newbie, you will have to sign up to affiliate networks/programs to find products to promote.
If you haven't heard of affiliate marketing before, your job as an affiliate marketer will be to promote other companies/people's products or services and earn a commission when someone makes a purchase through your affiliate link.
Once you have got your affiliate link, you will add it to the post along with a title, a description and a picture and push a button to make the software publish the post on your social media accounts.
And then, the post supposedly goes viral and you get to earn commissions when people purchase your affiliate product.
And you can repeat the process as many times as you want to increase your profits.
It's not a complicated process, but there are some factors that you need to take into consideration.
How Viral Traffic Machine really works
---
As I said, the software only helps you publish posts on your social media accounts, but there's no guarantee they will go viral for several reasons.
First of all, a post goes viral or not depending on your followers. If you publish a post on your social networks but you don't have any followers, no one will see it!
If you have only 100 followers, you cannot expect many people to view it because not everyone will be online when the software publishes the post for you.
So what if you have thousands of followers? Will you make sales? It's not guaranteed either.
I mean, if your followers are not targeted (not interested in your post), they will view your post but will not check it out so you will not make sales.
That's why it really depends on the number and quality of followers you have. Getting followers is not that hard, but getting real targeted followers who are interested in what you offer, that's the real challenge!
That's why building an audience is essential before trying to make money. I know it sounds attractive to make money right away thanks to a system or software, but things don't work that way.
If a software could make you money instantly, don't you think it would be more valuable than just $17?
The upsells
---
Just like it happens in other products like this, you will get bombarded with upsells if you buy Viral Traffic Machine for $17.
Not one, not two, but five upsells!

Upsell 1 – Viral Traffic Machine Elite edition. This will enable you to connect 2 additional social media accounts to the software and also source images from Pixabay to include in your posts. Price: $37.
Upsell 2 – Viral Traffic Machine Automation edition. This one will allow you to add 5 additional social media accounts and some instructions on how to automate the software. Price: $37.
Upsell 3 – Viral Traffic Machine Done-for-you setup edition. They will set up a proven sales funnel so that you can build an email list and promote your affiliate products to your subscribers. Price: $197.
Upsell 4 – Viral Traffic Machine 500K Affiliate edition. This includes some training on affiliate marketing with cheat sheets, case studies and templates. Price: $37.
Upsell 5 – Viral Traffic Machine Reseller edition. This will give you the chance to promote the Viral Traffic Machine software and earn 100% commissions.
Click here to check out my FREE Earn Money Online Guide!
Is Viral Traffic Machine by Billy Darr a scam?
---
Viral Traffic Machine doesn't live up to its promises because it cannot guarantee that your posts will go viral.
In my opinion, the sales page is very misleading because this product is marketed as a tool that will get you viral free traffic to make hundreds of dollars a day.
But as I said, the traffic really depends on the amount of followers you have on social networks. 
And the amount of money you earn depends on how targeted your followers are. 
That's why you cannot expect to earn any money if you have a few followers that are not targeted. 
So is Viral Traffic Machine a scam? I know some people would call it a scam because buying it might not make you any money, especially if you are just starting out.
But if you are an experienced marketer and have already built your audience, then Viral Traffic Machine might be helpful to you because it will save you some time.
But anyway, I believe they are targeting beginners because they claim you don't need any prior experience or special skills, which is not true because someone who has no followers and does not know how to get them cannot make any money. This is way the sales presentation is very misleading.
Someone who is starting out will have to spend money on the upgrades in order to learn to get enough traffic and make sales.
Because of this, I believe that Viral Traffic Machine is overhyped and incomplete. A complete product/program would live up to its promises without you having to buy the upsells.
Another thing, they show some earnings screenshots in the Viral Traffic Machine sales page, but there's no proof that they have made that money thanks to this software. That's why it's highly misleading.
In conclusion, Viral Traffic Machine is a low-quality product similar to these others I have reviewed:
I'm not calling it a scam because they give you something for your money and you can also get a refund, but I definitely do not recommend Viral Traffic Machine.
The way to get free traffic and make a living online
---
If you are serious about making a full-time income online, you need to keep in mind that you will have to put in the effort and time.
There are no softwares or systems that you can use to earn lots of money with minimal effort.
If something like that was possible, don't you think everyone would be already earning a job-replacing income online? Lots of people would have already quitted jobs they hate.
With that being said, if you are starting out and have the goal of making a living online, it's best that you focus on building an online business that makes you money for many years to come.
You can use the business model I'm using to make a consistent income online. It's a business model that's newbie-friendly and allows you to build your business based on a topic you have a passion for.
In fact, there are many people who are using this business model to earn a living online, so I'm sure you can do it as well if you are committed to putting in the work!
You can find out how it all works in my FREE step-by-step earn money online guide here:
My free guide will show you how this business works, how it works, what you need to make it work, proof that it works… 
And you will also discover how and where you can get started for free today! Yes, you will not have to spend a dime to see if this is right for you =)
Not only that, you will also learn how to get free organic traffic to your offers!
To add to it all, you can also get free help and support from me and other like-minded people who want to see you build a sucessful online business! That's right, you will not have to do this alone. See my guide for details!
Are you ready to stop wasting your time on low-quality products and start building your online asset?
CHECK OUT MY FREE EARN MONEY ONLINE GUIDE HERE!
I hope this Viral Traffic Machine review has been helpful to you and you will make the best possible decision. Don't hesitate to share it with whoever you believe that will benefit from it!
If there's something else you want to know or you have any questions, feel free to leave a comment below and I'll get back to you ASAP! 

Whatever you do next, I wish you nothing but the best =)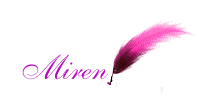 Original source: https://himoneybyescams.com/is-viral-traffic-machine-by-billy-darr-a-scam