What's in article?
1. Introduction
An overview of affiliate marketing, defining it as a business model and explaining how it can be used to make money online.
2. What is Affiliate Marketing?
This chapter delves into the definition, history, and mechanics of affiliate marketing. It explores the roles of merchants, affiliates, and customers, the different types, and the benefits and challenges involved.
3. How to Start an Affiliate Marketing Business?
A step-by-step guide to starting an affiliate marketing business, including choosing a niche, selecting products and services, building a platform, marketing strategies, SEO, and legal considerations.
4. 10 Successful Affiliate Marketing Websites
Profiles of the top 10 affiliate marketing websites, their success strategies, and lessons learned.
5. 10 Best Affiliate Marketing Platforms
A comparison of the top 10 affiliate marketing platforms, focusing on features, benefits, costs, and how to choose the right one.
6. Best Tools for Affiliate Marketing
An overview of essential tools for affiliate marketing, including research, content creation, tracking, reporting, hosting services, and other third-party apps.
7. Steps from Side Income to Full-Time Income
Guidance on starting small with side income strategies and scaling up to a full-time business, supported by case studies and success stories.
8. 10 Profitable Niches for Affiliate Marketing in 2023
A comprehensive list of the top 100 profitable niches in 2023, with an analysis of trends, opportunities, and methods to identify and validate a profitable niche.
9. Appendices
Supplementary material including a glossary of terms, additional resources, links, and acknowledgments.
10. Conclusion
A recap of key points, future trends in affiliate marketing, and final thoughts and encouragement.
Introduction
Affiliate marketing is a performance-based marketing model where businesses reward individuals (affiliates) for driving traffic or sales to their products or services through the affiliate's marketing efforts. Essentially, it's a commission-based system where affiliates earn a percentage of the revenue generated from the leads or sales they bring in.
Affiliate Marketing as a Business Model
As a business model, affiliate marketing offers a unique opportunity for individuals to earn income by promoting products or services they believe in. It's a flexible and scalable model that allows affiliates to work at their own pace, choosing the products and marketing strategies that align with their interests and expertise.
For businesses, affiliate marketing provides a cost-effective way to reach new audiences and increase sales. By leveraging the power of affiliates, who often have specialized knowledge or influence in a particular niche, businesses can extend their reach without the need for a large marketing budget.
Overview of How to Make Money Online with Affiliate Marketing
Making money with affiliate marketing involves several key steps:
Choosing a Niche: Selecting a specific area of interest or industry where you have knowledge or passion.
Joining an Affiliate Program: Finding and joining affiliate programs that offer products or services within your chosen niche.
Promoting Products: Using various online marketing strategies, such as content marketing, social media, and paid advertising, to promote affiliate products.
Earning Commissions: Receiving a commission for every sale or lead generated through your unique affiliate link.
The beauty of affiliate marketing is that it can be as simple or complex as you make it. Some affiliates build entire businesses around their marketing efforts, while others use it as a side hustle to supplement their income.
Conclusion
Affiliate marketing is a dynamic and ever-evolving field that offers opportunities for both individuals and businesses. Whether you're looking to build a full-time business or simply earn some extra income, understanding the fundamentals of affiliate marketing is the first step on this exciting journey.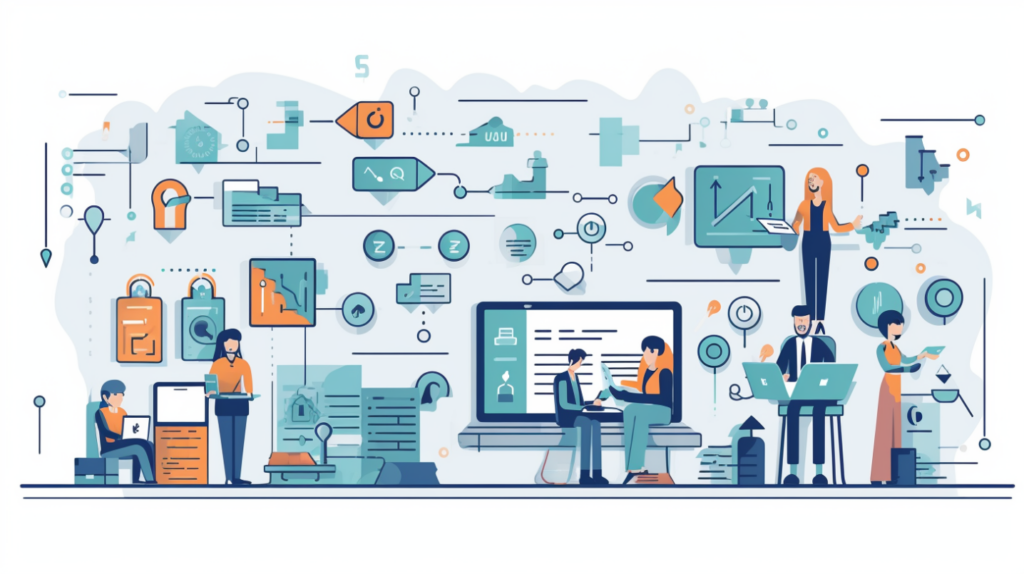 Definition and History
Affiliate marketing is a marketing practice where a business rewards one or more affiliates for each visitor or customer brought by the affiliate's marketing efforts. It has its roots in the revenue-sharing concepts of the early 20th century, but it truly blossomed with the advent of the internet.
The first affiliate program was launched by PC Flowers & Gifts in the late 1980s. Amazon popularized the model in 1996 with its Associates Program, allowing website owners to link to Amazon products and earn a commission on sales.
How It Works: Merchants, Affiliates, and Customers
Merchants: The businesses that offer products or services.
Affiliates: Individuals or companies that promote the merchant's products or services.
Customers: The end-users who purchase the products or services.
The process typically works as follows:
Affiliates promote the merchant's products or services using a unique affiliate link.
Customers click on the affiliate link and are redirected to the merchant's website.
If the customer makes a purchase, the affiliate earns a commission.
There are several types of affiliate marketing, including:
Pay Per Sale (PPS): Affiliates earn a commission for every sale made through their link.
Pay Per Click (PPC): Affiliates earn a commission for every click generated through their link, regardless of sales.
Pay Per Lead (PPL): Affiliates earn a commission for every qualified lead, such as a sign-up or subscription.
Benefits and Challenges
Benefits:
For Affiliates: Flexibility, low start-up costs, passive income potential.
For Merchants: Increased reach, performance-based costs, access to niche markets.
Challenges:
For Affiliates: Competition, dependence on merchant's terms, tracking issues.
For Merchants: Quality control, potential for fraudulent activity, managing relationships with multiple affiliates.
Conclusion
Affiliate marketing is a multifaceted and dynamic field that offers opportunities and challenges for both merchants and affiliates. Understanding its history, mechanics, types, benefits, and challenges is essential for anyone looking to engage in this lucrative marketing model.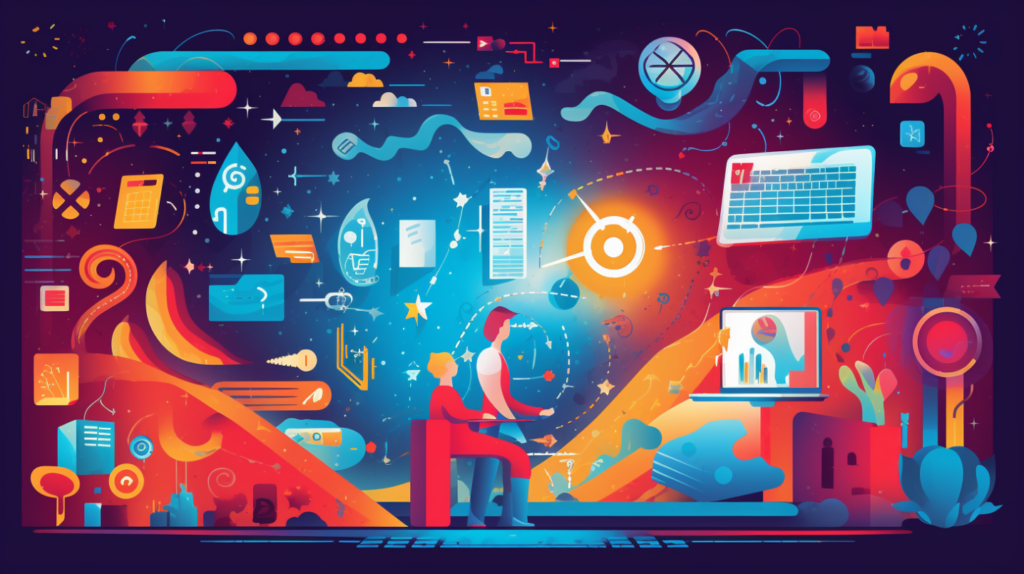 Choosing a Profitable Niche
Selecting the right niche is crucial for success in affiliate marketing. A niche is a specialized segment of the market that you can focus on. Here's how to choose a profitable niche:
Identify Your Interests and Strengths: Start with what you know and love. Passion for the subject will make the process more enjoyable and sustainable.
Research Market Demand: Use tools like Google Trends and keyword research to identify what people are searching for within your chosen niche.
Analyze Competition: Look at existing affiliate sites in the niche to gauge competition. A moderate level of competition often indicates a healthy market.
Evaluate Profit Potential: Consider the commission rates, product prices, and overall profitability of promoting products in the niche.
Selecting Products and Services
Once you've chosen a niche, the next step is to select the products or services you'll promote. Consider the following:
Relevance: Choose products that align with your niche and audience's needs.
Quality: Promote products that you believe in and would personally use.
Commission Structure: Look for products with a fair commission rate that reflects your marketing efforts.
Building a Website or Platform
Creating a platform to promote products is essential. Most affiliates opt for a website or blog, but social media channels can also be effective. Here's how to get started:
Choose a Domain Name: Select a memorable and relevant domain name.
Select a Hosting Provider: Choose a reliable hosting provider that fits your budget and needs.
Install a Content Management System (CMS): Platforms like WordPress make it easy to build and manage a website.
Design Your Site: Use themes and plugins to create a professional-looking site that reflects your brand.
Marketing Strategies and SEO
Promoting your affiliate products requires a mix of marketing strategies:
Content Marketing: Create valuable content that educates and engages your audience.
SEO: Optimize your site for search engines to increase organic traffic.
Social Media Marketing: Leverage platforms like Facebook and Instagram to reach a broader audience.
Email Marketing: Build an email list to nurture relationships and promote offers.
Legal Considerations
Compliance with legal regulations is vital:
Disclosure: Clearly disclose affiliate relationships to comply with the Federal Trade Commission (FTC) guidelines.
Privacy Policy: Include a privacy policy that outlines how you collect and use visitor information.
Terms and Conditions: Set clear terms and conditions for your site to protect yourself legally.
Conclusion
Starting an affiliate marketing business requires careful planning and execution. By choosing the right niche, selecting quality products, building a professional platform, implementing effective marketing strategies, and adhering to legal considerations, you can create a successful affiliate marketing venture.
Profiles of Top 10 Websites
Wirecutter: A product review site that focuses on in-depth research and testing, Wirecutter has become a go-to resource for consumers looking for the best products in various categories.
NerdWallet: Specializing in personal finance, NerdWallet offers comparisons, reviews, and expert advice on credit cards, loans, insurance, and more.
Skyscanner: A travel comparison site that helps users find the best deals on flights, hotels, and car rentals, Skyscanner has built its success on a user-friendly interface and comprehensive search results.
Healthline: In the health and wellness niche, Healthline provides trustworthy information, advice, and product recommendations, earning commissions from related health products.
TechRadar: Focusing on technology, TechRadar offers reviews, buying guides, and how-to articles, monetizing through affiliate links to tech products.
OutdoorGearLab: For outdoor enthusiasts, OutdoorGearLab tests and reviews outdoor gear, earning commissions on sales of products like tents, hiking boots, and backpacks.
The Points Guy: A site dedicated to travel rewards, credit card points, and frequent flyer miles, The Points Guy has become a leading authority in maximizing travel savings.
FitSmallBusiness: Targeting small business owners, FitSmallBusiness offers guides, reviews, and recommendations on business products and services.
BabyGearLab: Specializing in baby products, BabyGearLab provides expert reviews and comparisons, helping parents make informed purchasing decisions.
Simply Recipes: A food blog that not only offers delicious recipes but also includes affiliate links to recommended kitchen tools and ingredients.
Strategies for Success
These successful affiliate marketing websites share common strategies:
Quality Content: In-depth, well-researched content that provides real value to readers.
SEO Optimization: Effective use of SEO to rank high in search engine results.
Trustworthiness: Building trust through transparency, expertise, and unbiased reviews.
User Experience: A clean, user-friendly design that enhances navigation and engagement.
Clear Call to Action: Strategic placement of affiliate links with clear and compelling calls to action.
Lessons Learned
Focus on the Audience: Understanding and catering to the specific needs and interests of the target audience.
Consistency: Regularly updating and adding new content to keep readers engaged.
Compliance: Adhering to legal requirements, including clear affiliate disclosures.
Adaptation: Staying current with industry trends and continuously adapting to changes in the market.
Conclusion
The success stories of these top affiliate marketing websites offer valuable insights and inspiration for aspiring affiliates. By analyzing their strategies and lessons learned, you can apply similar principles to your affiliate marketing endeavors.
Comparison of Top 10 Platforms
Amazon Associates:

Features: Vast product selection, easy-to-use interface.
Benefits: Trusted brand, various ad types.
Costs: Up to 10% commission on qualifying sales.

ShareASale:

Features: Extensive network of merchants, real-time tracking.
Benefits: Variety of niches, reliable payments.
Costs: Commission varies by merchant.

CJ Affiliate (formerly Commission Junction):

Features: Robust reporting tools, wide range of advertisers.
Benefits: Performance incentives, personalized support.
Costs: Commission varies based on performance and advertiser.

ClickBank:

Features: Focus on digital products, flexible payment options.
Benefits: High commission rates, global reach.
Costs: Up to 75% commission on sales.

Rakuten Advertising:

Features: Quality advertisers, dynamic ad rotation.
Benefits: Innovative technology, strong brand partnerships.
Costs: Commission varies by advertiser.

Impact:

Features: Custom tracking, automation tools.
Benefits: Transparent relationships, flexible contracts.
Costs: Customized commission structure.

Awin:

Features: User-friendly dashboard, cross-device tracking.
Benefits: Global network, dedicated account management.
Costs: Commission varies by advertiser.

Pepperjam:

Features: Real-time analytics, creative inventory.
Benefits: Compliance assurance, strategic insights.
Costs: Custom commission rates.

AvantLink:

Features: Quality over quantity approach, advanced data analytics.
Benefits: Focus on ethical business practices, technical support.
Costs: Commission varies by merchant.

FlexOffers:

Features: Diverse affiliate programs, responsive support.
Benefits: Competitive payouts, tailored recommendations.
Costs: Commission varies by program.
How to Choose the Right Platform
Selecting the right affiliate marketing platform depends on various factors:
Niche Alignment: Choose a platform that offers products or services relevant to your niche.
Commission Structure: Consider the commission rates and payment terms.
Reputation: Look for platforms with a strong reputation for reliability and support.
Tools and Resources: Evaluate the platform's tracking, reporting, and promotional tools.
Ease of Use: Consider how user-friendly the platform is, especially if you're a beginner.
Conclusion
The affiliate marketing platforms listed above offer a range of features, benefits, and commission structures to suit different needs and preferences. By carefully evaluating your goals, niche, and desired level of support, you can select the platform that best aligns with your affiliate marketing endeavors.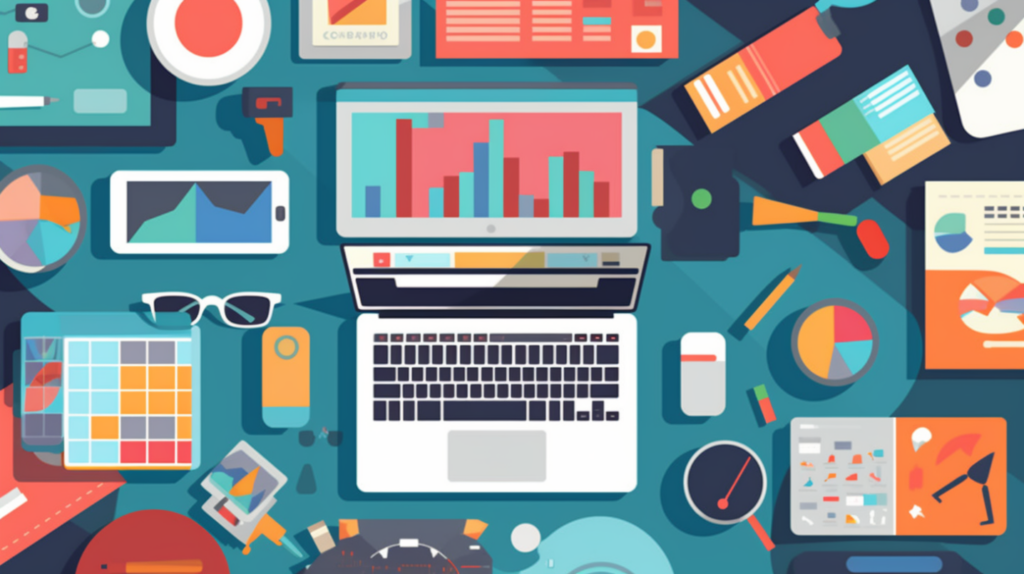 Tools for Research and Analysis
Google Analytics: Understand your audience's behavior and track conversions.
SEMrush: Analyze competitors, discover keywords, and optimize your site for search engines.
Ahrefs: Research backlinks, explore keywords, and monitor your site's SEO performance.
BuzzSumo: Identify trending content and influencers in your niche.
Tools for Content Creation
WordPress: A popular content management system for building and managing your website or blog.
Canva: Design eye-catching graphics for social media, blog posts, and more.
Grammarly: Improve your writing with grammar and style checks.
Camtasia: Create and edit videos for tutorials, reviews, and other video content.
Tools for Tracking and Reporting
Voluum: A performance tracking platform for managing and optimizing affiliate campaigns.
AffTrack: Track clicks, conversions, and ROI with real-time reporting.
Google Data Studio: Customize and visualize your data for comprehensive reporting.
Tableau: Advanced data visualization and business intelligence tool.
Hosting Services, Domain Registrars, and Other Third-Party Apps
Kinsta: Reliable hosting service with one-click WordPress installation.
GoDaddy: Domain registration and hosting with 24/7 support.
Mailchimp: Email marketing platform to manage and grow your email list.
Zapier: Automate workflows by connecting different apps and services.
Conclusion
The right tools can significantly enhance your affiliate marketing efforts, providing insights, efficiency, and professionalism. From research and content creation to tracking and automation, these tools cover various aspects of affiliate marketing.
Research and Analysis Tools: Understand your market, competitors, and audience.
Content Creation Tools: Produce high-quality content that resonates with your audience.
Tracking and Reporting Tools: Monitor performance and make data-driven decisions.
Hosting and Third-Party Tools: Build and maintain a professional online presence.
Investing in the right tools not only saves time but also provides valuable insights to refine your strategies and grow your affiliate marketing business.
Steps from Side Income to Full-Time Income
Starting Small: Side Income Strategies
Many successful affiliate marketers begin by treating their efforts as a side hustle. Here's how you can start small:
Choose a Manageable Niche: Select a niche that aligns with your interests and doesn't require full-time attention.
Set Realistic Goals: Outline achievable objectives that align with the time and resources you can dedicate.
Utilize Existing Platforms: Leverage social media or blogging platforms to minimize initial costs.
Monitor and Learn: Track your progress, learn from successes and failures, and gradually refine your approach.
Scaling Up: Building a Full-Time Business
Transitioning from side income to a full-time affiliate marketing business requires careful planning and execution:
Evaluate Your Readiness: Assess whether your affiliate marketing efforts can sustain full-time attention and income.
Create a Business Plan: Outline your strategies, target audience, monetization methods, and growth plans.
Invest in Tools and Resources: Utilize professional tools for research, content creation, tracking, and more.
Build a Brand: Focus on branding, including a professional website, logo, and consistent messaging.
Expand Your Offerings: Consider diversifying your affiliate products or incorporating additional revenue streams.
Case Studies and Success Stories
From Hobby Blogger to Full-Time Affiliate Marketer: A case study of an individual who started blogging about their favorite hobby and gradually turned it into a full-time affiliate marketing business.
Scaling a Tech Review Site: A success story of a tech enthusiast who began reviewing gadgets on the side and grew it into a prominent tech review site with multiple income streams.
Transitioning from Corporate to Affiliate Marketing: The journey of a corporate professional who leveraged their industry expertise to build a successful affiliate marketing platform.
Conclusion
Transitioning from side income to full-time income in affiliate marketing is a gradual process that requires strategic planning, continuous learning, and adaptation. By starting small, setting clear goals, investing in the right tools, and learning from real-world examples, you can build a sustainable and profitable affiliate marketing business.
10 Profitable Niches (Categories) for Affiliate Marketing in 2023
Profitable Niche List: Top 10 Niches and Categories
Health and Wellness
Fitness Equipment
Nutritional Supplements
Mental Health Resources
Organic Beauty Products
Technology and Gadgets
Smart Home Devices
Gaming Accessories
Cybersecurity Software
Drone Technology
Personal Finance
Investment Tools
Budgeting Software
Credit Repair Services
Cryptocurrency
Travel and Leisure
Eco-Friendly Travel
Luxury Travel Accessories
Adventure Travel Packages
Travel Insurance
Education and Online Learning
E-Learning Platforms
Language Learning Apps
Coding Bootcamps
Homeschooling Resources
Home and Garden
Sustainable Living Products
Home Renovation Tools
Gardening Equipment
Smart Kitchen Appliances
Fashion and Apparel
Ethical Fashion Brands
Plus-Size Clothing
Men's Grooming Products
High-End Watches
Pets and Animal Care
Organic Pet Food
Pet Training Guides
Aquarium Supplies
Exotic Pet Care
Hobbies and Interests
Photography Equipment
Craft Supplies
Fishing Gear
Musical Instruments
Business and Entrepreneurship
Start-Up Tools
Digital Marketing Services
Coworking Space Memberships
E-Commerce Platforms
(Note: The above list provides an overview of 10 broad categories, each containing several specific niches.)
Analysis of Trends and Opportunities
Health and Wellness: Growing interest in mental well-being, organic products, and personalized fitness.
Technology and Gadgets: Continuous innovation in smart devices, gaming, and cybersecurity.
Personal Finance: Increased focus on financial literacy, investment, and digital currencies.
Sustainability: Rising demand for eco-friendly products across various categories.
How to Identify and Validate a Profitable Niche
Market Research: Utilize tools like Google Trends, keyword research, and competitor analysis to gauge demand.
Audience Alignment: Ensure the niche aligns with your interests, expertise, and target audience.
Profit Potential: Assess commission rates, product prices, and overall profitability.
Competition Analysis: Evaluate the competition to identify gaps and opportunities.
Conclusion
Identifying a profitable niche is a critical step in affiliate marketing. The top 100 niches for 2023 reflect current trends and opportunities across various industries. By conducting thorough research, aligning with your audience, assessing profit potential, and analyzing competition, you can select a niche that offers growth and success in affiliate marketing.
Appendices
Glossary of Terms
Affiliate: An individual or company that promotes products or services for a commission.
Merchant: The provider of products or services being promoted by the affiliate.
Commission: The fee or percentage of sales paid to the affiliate for promoting a product or service.
Niche: A specialized segment of the market focused on a specific interest or topic.
Conversion: The action of a customer completing a desired goal, such as making a purchase.
SEO (Search Engine Optimization): The practice of optimizing a website to rank higher in search engine results.
PPC (Pay Per Click): A type of advertising where the advertiser pays a fee for each click on their ad.
CTR (Click-Through Rate): The ratio of users who click on a link to the total number of users who view the link.
Additional Resources and Links
Affiliate Summit
Pat Flynn's Smart Passive Income
Google Analytics
SEMrush
Amazon Associates
ShareASale
Acknowledgments
I would like to extend my heartfelt gratitude to the following individuals and organizations:
Mentors and Colleagues: For their guidance, support, and invaluable insights into the world of affiliate marketing.
Fellow Affiliate Marketers: For their willingness to share their experiences, strategies, and lessons learned.
Readers and Followers: For their interest, engagement, and feedback, which have been instrumental in shaping this work.
Conclusion
Recap of Key Points
Understanding Affiliate Marketing: A comprehensive overview of what affiliate marketing is, its history, mechanics, types, benefits, and challenges.
Starting an Affiliate Marketing Business: Step-by-step guidance on choosing a niche, selecting products, building a platform, marketing strategies, and legal considerations.
Profiles of Success: Insights into successful affiliate marketing websites, platforms, and tools.
From Side Income to Full-Time Income: Strategies and case studies on scaling up an affiliate marketing business.
Profitable Niches for 2023: Exploration of top niches, trends, and opportunities for the coming year.
Future Trends in Affiliate Marketing
Personalization: Tailoring content and offers to individual preferences and behaviors.
Voice Search Optimization: Adapting to the growing use of voice search in online shopping.
Sustainability and Ethical Marketing: Aligning with consumer demand for responsible and sustainable products.
AI and Automation: Leveraging artificial intelligence and automation for improved targeting, tracking, and engagement.
Global Expansion: Tapping into international markets and adapting strategies to different cultures and regulations.
Final Thoughts and Encouragement
Affiliate marketing is a dynamic and rewarding field that offers opportunities for individuals and businesses alike. Whether you're a beginner looking to start a side hustle or an experienced marketer aiming to scale up, the principles and strategies outlined in this book provide a roadmap to success.
Embrace the continuous learning journey, stay adaptable to industry trends, and maintain ethical practices. With dedication, creativity, and strategic planning, you can build a thriving affiliate marketing business that aligns with your passions and goals.
Remember, success in affiliate marketing doesn't come overnight. It requires patience, persistence, and a willingness to invest in your growth and development. Keep moving forward, and don't be afraid to take calculated risks.
Watch video: "Affiliate Marketing Hacks"