Welcome to my Automated Income Sites review!
Have you stumbled upon Automated Income Sites (automatedincomesites.com) and wondering if you can make $1000/day? Or maybe you have questions like "Is Automated Income Sites a scam?".
As you may already know, there are too many scams online and they come in different shapes and forms, so I'm glad that you are taking some time to do your research before getting yourself involved with another money-making opportunity.
In this Automated Income Sites review, I will go over what this system is about, how it really works, what they do not tell you that you need to know, all the red flags and scam signs that I have found and more!
Automated Income Sites review
---
Name: Automated Income Sites
Website URL: automatedincomesites.com
Owner: Marc Harrison
Created in: May 2018
Price: $97/year + hidden costs
Overall Ranking: 2/10
---
If you're sick of scams, check out my 1st resource to make money online here!
---
What is Automated Income Sites about?
---
The moment I came across the Automated Income Sites sales page, I thought it was a get-rich-quick scheme because it has the typical elements like the sales video and the high-income claim.
But a judge cannot be judged by its cover so I decided to watch the sales videos (this system has two sales videos) before coming to conclusions.
The spokesman really knows what to say to get you excited because everything he tells you about the Automated Income Sites system sounds amazing, doesn't it?
This is the ideal system to finally achieve financial freedom and have the lifestyle you have always dreamed of, since you can use this system to earn $1000 easily and quickly.
It sounds like the perfect solution for people who need urgent cash because this system has apparently made $1000 in 24-72 hours to everyone who has tried it.
In fact, Marc and his team supposedly do everything for you so it doesn't matter the experience or skills you have. You only need to work 30 minutes per day to earn over $30,000/month.
Oh, and this system is automated so it can make you money 24/7 without you putting in the work. 
Sounds too good to be true, doesn't it?
If it sounds too good to be true, it probably is. And Automated Income Sites is no exception.
He even says that this system is free but then in the second sales video he claims you need to buy hosting, which makes no sense when you take into consideration other claims that he has made.
I mean, if he's already created your account that is said to be making money, why does he want you to pay for hosting?
He doesn't even explain what training you are getting, what you need to make money or where the money comes from.
Both sales videos are very misleading because of the fake claims and the lack of important information.
This man just tells you what you want to hear to get you excited so that you end up paying the $97 fee.
I'm very familiar with these kind of products because I have reviewed others that are very similar like the following ones:
Cash Money Sites

7 Figure Profit Code

Profit With Alex

My Traffic Business
Does Automated Income Sites work?
---
Just like other get-rich-quick schemes, Automated Income Sites does not work like Marc claims.
This system basically works to make money to the people who have created it, and I'm about to explain why.
First of all, he tries to make you believe that you are getting one of his sites that are generating over $1,000 per day, so you only need to pay an initial fee of $97 and then you just need to click a few buttons to start making $1000/day.
He also says that you need your site to be hosted on cloud-based hosting in order to earn you more money, but he doesn't mention anything else.
He acts as if hosting was the only important thing when it comes to making money from a website, but I can assure you that there are many factors to take into consideration, something that they don't tell you.
So what are you getting for $97?
Only website hosting!
This is how the checkout page looks:
Notice that they don't mention Automated Income Sites? The truth is that you're only buying hosting by paying $97, nothing else.
No training and no tools that can help you make money with your website!
As someone who knows how websites work to make money, I can tell you that hosting is only a tiny part of the money-making equation. If you don't get a step-by-step training and other tools, you will have a hard time trying to earn money.
But this is not all. Another thing to take into account is the type of website they provide because not all websites work the same way to make money.
In this case, they provide copied template websites that cannot get ranked on search engines like Google because this kind of websites do not have valuable content, which is one of the keys to get your website ranked and drive organic visitors to it.
This is just one of the problems with the websites provided by Automated Income Sites. 
What about the coach?
---
Remember that Marc claims you are getting a personal coach you will be able to call? 
Well, a better name for these kind of coaches would be salespeople because they are more focused on getting you to upgrade than helping you.
Yes, as you may imagine, $97 is not the only amount of money they want from you. As I said before, $97 is only for hosting so you can expect them to sell you some training. They will try to convince you that you need what they are selling.
This is how these systems really work. They first try to make you believe that you are getting a lot for a tiny fee but then you see that they deliver less than they initially promised.
So what will you have to do to make money with this system? The same they are doing to you. You will have to recruit other people into the same scheme and get them to purchase the hosting package and the other products you've purchased in order to earn commissions.
What about the hosting company?
---
There's a part in the second sales video where Marc mentions that he recommends that you host your website with the same company that he has been using for years, which is called HostForFree.
He does not shows us the domain name of this company but after doing intensive research, I found out that he's talking about hostforfree.net.
So I checked out this company's domain name information and it turns out that this hosting company is new! Yes, it was created on May 9th 2018 so it's basically new.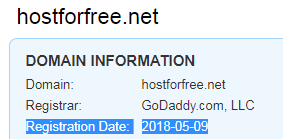 So why does Marc lie to us? Why does he claim he's sent so much business to this company over the years if it's not true??
Mmmm, maybe he hopes we don't find the disclaimer located at the bottom of the HostForFree website, since this disclaimer states the truth.

"The typical purchaser does not make any money using this system"
So there you have it. They are literally telling us that the people who have invested in their hosting service are not making any money.
And why do they call it system? Isn't "HostForFree" a hosting company?
Click Here To Get My FREE Step-By-Step Earn Money Online Guide!
Is Automated Income Sites a scam?
---
I have to call Automated Income Sites a scam for three main reasons:
It's not the name of a real system because they are selling you HostForFree.net website hosting. 

It doesn't live up to its promises because the websites provided are not making money.
They do not provide any training or tool that you need to start earning money.
In other terms, Automated Income Sites is a fake page designed to lead you to HostForFree.net, which can also be considered a scam because people are not making any money from these websites, just like the disclaimer states.
With that being said, I want to point out some red flags and scam signs that I have found so that you are aware of how these con artists try to take your hard-earned money.
The video testimonials are fake
---
One of the ways they lure you in is with all the people who appear in the sales video, who claim to have earned thousands of dollars. 
But the truth is that they have not purchased this product so they are not making money thanks to it. 
If you think about it, anyone can record a video and claim to have earned thousands of dollars without it being true. 
In this case, I know the video testimonies are fake because the owners of Automated Income Sites do not track actual earnings of users.
You can read it in the earnings disclaimer:

I've exposed many scam products that claim people are earning money but the truth is that most video testimonies end up being paid actors found on sites like Fiverr.
Limited availability
---
Marc claims he's only letting 100 people purchase this system but this is a complete lie.

The number of spots is unlimited because these con artists want to make as much money as possible as fast as possible, so it makes no sense that they are limiting the people who can purchase this product. 
Trust me, they will never reject people who want to pay them.
You can confirm there are unlimited spots available because you can check out the Automated Income Sites website another day and it will say the same thing.
"Get $1000 per day (or more) starting in 7 minutes and 13 seconds from right now!"
---
One of the biggest red flags that indicate this product is a low-quality/scam product is the high-income claim you can read on the sales page.
No matter the method you try to make money online, there's no way to earn $1000 the first day after getting started.
There's no system that you can activate to print money on autopilot. No matter the method you use to make money online, it's not going to make you a full-time income the first day after getting started.
In fact, it's not possible to earn $1000 the first month after getting started as a beginner.
Yes, it's possible to earn $1000/day online but it takes a looot of work and time, and even years to reach the $1K per day mark.
So whenever you come across a website that claims you can earn money in an easy or fast way, I suggest that you stay away from it.
The truth about making an income online
---
After everything that I've found, I conclude that I don't recommend Automated Income Sites, but the final decision is up to you.
Making a full-time income from a website is possible and there are many people doing it, but it doesn't happen easily or fast.
It takes a lot of time, work and commitment to make a job-replacing income online. It certainly takes way more than 30 minutes a day because you first need to learn what to do and then do it.
I personally did not make money until the third month after getting started, but it's been getting better and now I'm making a monthly consistent income. I know I will have to continue to put in the effort and work if I want to increase my income.
I believe that anyone who is willing to do the work and gets in-depth step-by-step training and easy-to-use tools, can achieve success in this business.
There's so much to say about what I do so I created a FREE step-by-step earn money online guide that you can check out to learn more:
In my guide, you will find out how this business works, why it works, the income potential, how to get started, where to get step-by-step training and business tools…
And I also show you how to get started without spending a penny! Yes, it's free to get this business started =)
To add to it all, you'll see how you can get lots of help and support from a big community of like-minded people who want to see you succeed! You can rest assured knowing that you are not alone in this because there's a lot of people willing to help you, myself included.

I'm so excited for you to leave the scams behind and start your online biz!
CHECK OUT MY FREE EARN MONEY ONLINE GUIDE HERE!
I hope this review has been helpful to you and you will make the best possible decision concerning Automated Income Sites. Don't hesitate to share it with whoever you believe that will benefit from it!
If there's something else you want to know or you have any questions, feel free to leave a comment below and I'll get back to you ASAP! 

Best wishes =)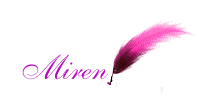 Original source: https://himoneybyescams.com/automated-income-sites-review-all-scam-signs-exposed-here