Welcome to my review of myEcon.net!
Checking out myEcon and wondering if this is a legitimate business opportunity that can help you become financially free? Or is myEcon a scam that will leave you with less money than you currently have?
Well, I first need to congratulate you for taking the time to do your research because this is the way to avoid scams and find the real way to earn money online!
To be honest with you, I'm not an affiliate of myEcon so you will not find any affiliate link on this review. 
In this myEcom review, I will show you what this company is about, their products, their compensation plan, what I don't like and more.
myEcon review
---
Name: myEcon
Website URL: myecon.net
Created in: 2005
Owners: Ivey Stokes, Larry Gates, Alvin Curry, Carliss Curry
Overall Ranking: 3/5
---
If you're sick of scams, check out my 1st resource to make money online here!
---
What is myEcon about?
---
myEcon is a multi-level marketing company located in the state of Georgia in the United States. The fact that this company has been around since 2005 is something that makes me believe this is a legitimate business, since remaining in business for many years means that they are doing something right.
myEcon claims to be "The Personal Financial Success Company", which makes sense because their purpose is to help people become financially successful.
Their financial success formula is focused on minimizing taxes, generating business income and accumulating assets. 
When it comes to the products they sell, they offer from health & nutrition products to credit repair services. I have to confess that I was quite surprised to see that they offer products from different industries because I haven't heard of many MLM companies doing that.
But after doing intensive research, I have noticed that this company's main focus in their business opportunity instead of the products.
I mean, most people join this company as associates don't do it because of the products. They get involved with this company to participate in the business opportunity and make money by promoting it to other people.
How does myEcon work?
---
In this section I will go over the products this company offers, the rank and the compensation plan to see how much you can earn by promoting it.
The myEcon products
---
When it comes to deciding whether or not to get involved in a MLM company, the products provided are important to take into consideration.
The thing is, if the products are not valuable then it means that they are giving more importance to recruiting people into the company, and this indicates that it could be a pyramid scheme which is illegal.
Not only that, if the products can only be sold to the other members it could be another indication of a pyramid scheme because there would be no retail sales.
In this case, I noticed that some of myEcon products (not all) are available to non-members and they seem to be good products, which is a good sign.
Let's see the products and services they offer and how much they cost:
ID Defender – An identity protection service. Price: $7.99/month for individual plans and $14.95/month for family plans.
CashFlow Manager – An online cashflow management system that tracks your income and tax deductible expenses to minimize your taxes. Price: $10.95/month or $19.95/month for CashFlow Manager Pro.
Smart Credit Repair System – A program designed to increase your financial skills in the topics of credit and debt. Price: $99.95.
750 Credit Monitoring – Credit monitoring service. Price: $23.95 every 6 months.
Roadside Assistance – An emergency roadside assistance service. Price: $7.99/month.
Book Travel – myEcon is affiliated with Priceline, which means that they are getting paid if you click on their link and book a trip on Priceline.
Coffees – Black coffee costs between $16.49 and $127.99 depending on the amount of boxes you buy. NuviaTrim coffee costs $19.99-$169.99 depending on the amount of boxes.
Health & Nutrition – Daily Ultimate costs between $36.95 and 329.95, Body One MSM capsules $19.95-$179.95 and Body One MSM lotion costs $24.95.
CashBack Mall – Members can get access to this platform where they can access to different stores and buy any kind of product/service. myEcon is affiliated with all those stores which means that they will earn a commission when you buy something through their link, and then they will share a percentage of the commissions with you. In other words, you will get some of your money back if you purchase something through the CashBack mall. If you have heard of Ebates, it works the same way.
I haven't tried these products or services myself, but they seem to be valuable and they are not that expensive. The best way to determine whether or not they are worth it is to try these products yourself and compare them to other brands.
I searched for some myEcon reviews and comments and found one where someone claims it's possible to find the same services in non-MLM companies.
How much money can you earn?
---
The myEcon compensation plan goes over the different ways you can make money and how much you can make.
As you know, this business is all about recruiting other people and get the to purchase the myEcon products.
In order to get started, you need to find a personalized website from someone who is already a member. There are many people promoting this so it's not hard to find someone to join under.
The initial fee you will have to pay is $19.95 and then $34.95/month. By making this payment, you become a "Marketing Director" which is the first rank or level within this company.
After that, you will get some training that will help you get started, your personalized website that you will use to recruit others into the company and the Income Shifting Membership that will help you with your personal finances, and other services and benefits like the ID Defender, the CashFlow Manager, the Credit Repair System, access to the CashBack mall…
How much you earn from the Income Shifting Membership sales
In order to earn your first $10, you must recruit two people who purchase the Income Shifting Membership
After getting three referrals a.k.a. three MD (Marketing Directors), you become an EVP (Executive Vice President) which is the second rank/level and forms a new "Baseshop", which is a group of your referrals and the people they recruit. 
You get to earn $35 for every direct referral (your third referral and all your other referrals) and $25 for every referral of your referrals within the BS (Baseshop).
The compensation plan is quite complex and you don't really understand it all until you get involved in the business opportunity.
How much you earn from product/services sales (retailer commissions)
Depending on your rank which I'll go over in a bit, you can earn more or less money from the product or services sales that you make.
Each product has a CV (Commission Value), which is what commissions are based on.
For example, the Daily Ultimate has a commission value between $3.40 and $40, which means that you would earn between $0.51 and $6 per sale as a Marketing Director and $0.85-$10 as an Executive Vice President or higher.
MDs get to earn a 15% commission on the products they sell and EVPs or higher make a 25% commission.
When one of your referrals from your Baseshop has recruited 3 people and becomes an EVP, a first generation is created. If another referral from your first generation repeats the process, then a second generation is created. This process can be repeated multiple times, it's a never-ending cycle.
For example: The blue figure you can see below represents someone (it could be you) who has become an EVP because he/she has more than 3 referrals. The orange figures represent your first generation and the green figures would be the referrals of one of your referrals, who represent the second generation.
How much you earn from Dream Team Residuals
The only ones who get to earn this kind of commission are associates who have paid their Income Shifting Membership for 5 months or more. Depending on their rank, they can earn a monthly commission between $1 and $8.
The myEcon rank
---
Depending on your rank, you can earn more or less money.
Therefore, in order to make as much money as possible, your goal is to move up the ranks which can be done by recruiting a looot of people.
Let's see the six different ranks:
You become a Marketing Director after paying $19.95 to join myEcon.
Executive Vice President (EVP)
In order to qualify, you need to get two referrals (two MDs) or generate at least 200CV.
Executive Vice President Gold (EVP Gold)
In order to qualify, you are required to have at least 10 active referrals or earn $8 or more in CV within the last 5 weeks.
Executive Vice President Platinum (EVP Platinum) 
In order to become an EVP Platinum, you need to generate $60 in CV within 5 weeks or have 80 or more active referrals.
Executive Vice President Infinity (EVP Infinity)
You become an EVP Infinity when you accumulate at least $400 in CV within 5 weeks or have 400 active referrals.
This is the higher rank. You'll need to generate $1000 in CV within 5 weeks or have 1000 active referrals within your downline.
There's a lot to say about the myEcon compensation plan because it's very complex so if you want to learn more about it, this video below might help:
Click Here To Get My FREE Step-By-Step Earn Money Online Guide!
Is myEcon a scam?
---
No, I don't consider myEcon to be a scam because it's a legit company that provides good products and an opportunity for people to improve their personal finances.
However, is it the best option for everyone? I don't think so. 
There are things that they don't tell you that you need to know and other things that I don't like, which I'm about to explain now. 
Not enough proof to confirm the myEcon success stories are real
In the myEcon homepage, you can read some success stories if you scroll down to the bottom. The problem is that there's no way to confirm that these success stories are not invented because they don't provide any pictures of the people who have supposedly written those stories. 
Not enough information about the people behind the company
In the "About Us" section, they introduce us to their corporate executive team, but this is not enough in my opinion. Why don't they present the founder (Ivey Stokes) or Alvin Curry?
While doing my research, I found out that Ivey Stokes and Alvin Curry were involved in another MLM company called the Maxxis Group, which went bankruptcy in 2003 (2 years before creating myEcon).
They don't explain the compensation plan on their website
One of the things that I don't like is the fact that they don't inform about their compensation plan on their website.
I mean, knowing the compensation plan is very important to make a good decision, so I believe that they should disclose it on their website. This would save people's time and would help them better.
The website is not secure
Another thing I noticed is that their website myecon.net is not secure (it doesn't have the padlock), which means that the information you provide is not 100% secure and can be easily stolen.
Even though the products provided are not expensive, the business opportunity is not for everyone because it requires you to do massive recruiting which is not that easy.
Driving traffic to the website they provide you with is not easy because it's not a website that can get free organic traffic from search engines. You will have to promote the website on social media, on your email list or even do paid advertising in order to get enough leads and convert them into your referrals.
I believe this business opportunity is good for people who already have some experience in the Internet marketing industry or people who have enough money to invest. But it's not for people who are starting out.
I don't like the fact that they claim you can start making and saving money immediately because this is not true. 

I mean, this business opportunity is not a get-rich-quick scheme and this is going to take time and effort if you want to make it work.
The truth is that there are no easy or fast ways to make money online. I got kind of disappointed when I heard them say this because scammers make this kind of claims so I wouldn't expect this from a legitimate company.
I'm not a fan of the MLM business model, to be honest. Getting involved in a MLM company is not the same as building your own business because you basically depend on that comp, which means that you do not have control over your business.
If the MLM company shuts down one day, you will be left with nothing and will stop making money. That's why you cannot put all your eggs in one basket. 
A more simple business model
---
myEcon is a legit company but that doesn't mean I recommend it.
I believe it's a good choice for people who don't mind recruiting and have a lot of money and time to invest, but I don't think it's the best option for people who are looking how to get started in the online business world.
With that being said, the final decision is up to you. You are free to do whatever you want with your money and time. 
After trying various ways to make money online and having been involved in 3 MLM business opportunities, I came to the conclusion that it was best to build my own online business.
I'm grateful that I found a business model that was newbie-friendly and didn't require me to recruit anyone or invest large amounts of money on traffic. 
It's a business model that takes advantage of the millions of products that are being sold online every day. Yes, you don't need to create your own products and you are free to promote products from different companies. You are not forced to promote the same that everyone else is promoting.
There are many things that I love about this business model so this post would be too long if I had to explain it all here. I created a FREE step-by-step earn money online guide where I explain how it all works:
In my free guide, I explain how this business works, why it works, the income potential, proof that it works, what you need to build this business…
And I also show you how to get started for free! Yes, you don't need to spend a penny to see if this is right for you =)
If I and thousands of people can earn a consistent income doing this, I believe you can do it too! As long as you put in the work and time, I believe you are capable of achieving success in this business!
On top of that, you can rest assured knowing that you are not alone in this new adventure! You will not only get my personal help, you will also get other people's support! 
I'm so excited for you to start building something that you own!
CHECK OUT MY FREE EARN MONEY ONLINE GUIDE HERE!
I hope this review has been helpful to you and you will make the best possible decision regarding myEcon. Don't hesitate to share it with whoever you believe that will benefit from it!
If there's something else you want to know or you have any questions, feel free to leave a comment below and I'll get back to you ASAP! 

Whatever you do next, I wish you nothing but the best =)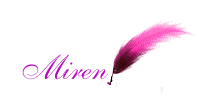 Original source: https://himoneybyescams.com/is-my-econ-a-scam-honest-review-of-myecon-net